The Senseless Murder of Atatiana Jefferson by a White Police Officer in Her Own Home | Commentary by Dr. Rick Wallace
The following article is eerily reminiscent of the lead into the wake of the murder of Botham Jean by Amber Guyger. The announcement of a Police officer killing a law-abiding citizen in their own home without provocation should, at worst, be an anomaly. Unfortunately, this type of situation is more common than anyone can imagine. Police enter into the residents of citizens and kill innocent people all the time, including children.
What made the murder of Botham Jean unique is the fact that Amber Guyger had no reasonable explanation for being in his apartment, so she concocted one. I have more than covered the inadequacies and inaccuracies of Amber Guyger's story on more than one occasion, and it appears that a jury of her peers agreed with me, at least to some extent. What is troubling is that a little more than a week after Amber Guyger was sentenced to an exiguous 10-year sentence, another Black resident in the same area was shot dead in their home by a police officer.
Fort-Worth is only 31 miles from Dallas and is a part of the DFW metroplex. Early Saturday morning, around 2:30 a.m., Atatiana Jefferson was shot and killed by a Fort Worth police officer who was supposed to be at her home to conduct a welfare check (see the details in the article). I have addressed this in the video that is also included here, but what must be clear is that we cannot continue to respond to this type of aggression in the passive ways that we have responded in the past.
When it comes to Black men, it is necessitous that we provide safe spaces for our women and children. It is absolutely unacceptable for our women to be targeted and discarded with such frequency. It must end and we must be the ones who put an end to it. ~ Rick Wallace, Ph.D., Psy.D.
Fort Worth Officer Kills Woman In Her Bedroom In Response To 'Open Structure Call'
October 13, 201912:22 PM ET | Courtesy NPR.org
by BOBBY ALLYN
An officer responding to a welfare call early Saturday morning in Fort Worth, Texas fired once into Atatiana Jefferson's bedroom window and killed her. Police say a weapon was recovered from the room in which she was pronounced dead.Fort Worth Police Department
A white police officer fired through the window of a black woman's home early Saturday and killed her after responding to a call a neighbor placed over an open front door, authorities in Fort Worth, Texas say.
Around 2:25 a.m., officers responded to an "open structure call" made by a neighbor to the police department's non-emergency number. Inside the home, Atatiana Jefferson, 28, and her 8-year-old nephew were playing video games.
Body camera footage released by the police shows the officer outside of the home looking into the Jefferson's bedroom window and shouting, "Put your hands up, show me your hands!" before firing a single bullet that killed Jefferson.
Pastor Kyev Tatum, a community activist who was on the scene shortly after the shooting, told NPR that the neighbor who called the police was worried about the welfare of Jefferson. He said Jefferson may have had her front door open for a reason.
"This was probably one of the first days that we had cool weather in Fort Worth. This was a cool evening. I'm sure she allowed the door to be open to air out the house, to get some fresh air in the house," Tatum said.
The concerned neighbor, James Smith, told local television station WFAA that he never intended for an aggressive law enforcement response.
"No domestic violence, no arguing," he said. "Nothing that they should have been concerned with, as far as them coming with guns drawn to my neighbor's house," Smith said. "There wasn't any reason for a gunshot that I know of," he said. "She wasn't a threat."
James Smith said he saw the lights on and front doors open at his neighbor's home overnight. He said he called a non-emergency number for a wellness check. Smith said minutes later he heard a gunshot. @wfaa1,79912:47 PM – Oct 12, 2019Twitter Ads info and privacy1,008 people are talking about this
Civil rights lawyer Lee Merritt said Jefferson was a pre-medicine graduate of Xavier University and was working at the time in pharmaceutical equipment sales.
"Her mom had recently gotten very sick, so she was home taking care of the house and loving her life," Merritt said.
According to a police, when the officer was searching the perimeter of Jefferson's house, the officer noticed a person inside and standing near the window, which police say was perceived as a threat. That is when the officer drew his weapon, ordered Jefferson's hands up and shot.
Authorities say when they entered Jefferson's home, a gun was recovered from the bedroom, the area where police shot and where Jefferson was pronounced dead. Officials did not say whether Jefferson was holding a weapon at the time the officer fired at her.
Tatum said Jefferson having a weapon should not have justified the use of deadly force.
"If you hear some noise in your backyard early in the morning when you're with your 8-year-old nephew, well of course, anyone in their right mind is going to try to protect themselves and others, especially a child," Tatum said. "But the officer reacted so quickly and never identified himself as a police officer."
Kristen Clarke✔@KristenClarkeJD
This is Atatiana Jefferson. She was 28 yrs old, a graduate of Xavier Univ. and lived w/ her nephew.
A Fort Worth, TX cop shot and killed her through her window as she stood peacefully and unarmed in her own home.
Black people are subject to deadly force even when they stay home.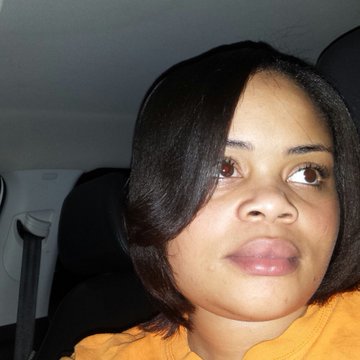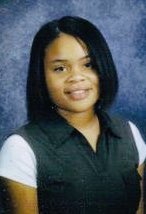 16.7K7:01 PM – Oct 12, 2019Twitter Ads info and privacy12.1K people are talking about this
The Fort Worth Police Department said the officer who shot Jefferson, who has not been identified, has been placed on administrative leave pending the outcome of the department's investigation into the incident.
In a statement, the department said it is "committed to completing an extremely thorough investigation of this critical police incident to its resolution."
When Tatum arrived on the scene Saturday morning, he was consoling Smith. Tatum said the neighbor is emotionally torn up for doing what he thought was the right thing.
"He said, 'I feel guilty, because if I had not called the police to do a welfare check, my neighbor would still be alive,' " Tatum said. "So he's feeling guilty for the actions of the police department"
The fatal shooting comes during a tense time for police-community relations in the Dallas and Fort Worth area.
Earlier this month, former police officer Amber Guyger was sentenced by a jury to 10 years in state prison for shooting to death a neighbor, Botham Jean, in his own home.
Guyger, who is white, claimed she thought she was entering her own apartment in the same building and mistook Jean, who is black, as an intruder in her home.
"How are these officers killing people in their own homes, minding their own business?" Tatum said to NPR. "We have absolutely no faith in our police department."
Support the work of The Odyssey Project and its community programs, including the Black Men Lead rite of passage program for young Black males, Restoring Ghettos Forgotten Daughters, Music is Life, Financial Literacy 101 & Beyond, and more at https://www.theodysseyproject21.top/donate or you can contribute directly through the Cash app at $TheOdysseyProject21